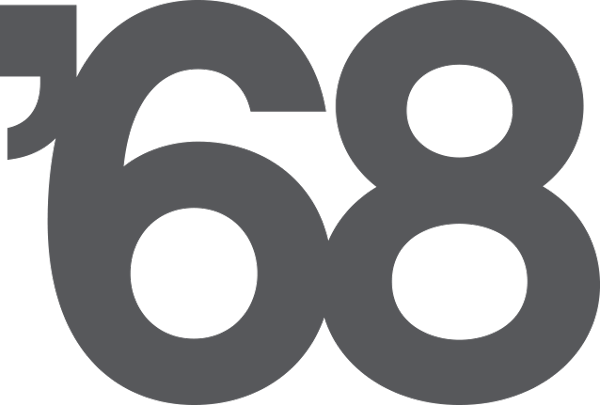 Media advisory
Contact: Beth Coenen Strohbusch (414)213-8818, bstrohbusch@gmail.com
The impetus behind '68 – a new American musical

The man was raised in a somewhat idyllic, middle-class home in a small Wisconsin town. As a sophomore at Marquette University, Greg Coenen was among the protestors outside of the 1968 Democratic National Convention in Chicago and witnessed firsthand an event that tore at the cultural fabric of our country. It changed his life — and the lives of many. He was impacted not only by this event, but also the receipt of draft papers, his experiences at Woodstock and other significant events of the time. 
June 23, 2018 marked ten years since Greg's passing. At age 58, three years after losing his wife to cancer and during his own six-month battle with terminal cancer, he established the Gregory J. Coenen Family Foundation and entrusted it to his sons, Tom Coenen who resides in New York and Tim Coenen who resides in Chicago. The family's first funding initiative was Milwaukee: City of Neighborhoods, a 466-page coffee table book dubbed the most comprehensive account of grassroots Milwaukee ever published (see its back story from the author here.)
In his final days, Greg penned his core belief shaped over the course of his life:
"There are three critical human values that should guide our every move. The first value is love which must guide all. The second value is respect which should be at the root of all we do. The third value is recognition of human dignity. We must always share the dignity that is especially ours. In cherishing and perfecting these values, we will make the world a better place for us all."
During his life amidst his work in economic development, city government and tourism innovation, Greg often spoke of writing a musical about the 1968 Democratic National Convention. Today, fifty years since 1968, many talented, altruistic and engaged individuals are seeking to honor Greg's legacy and commemorate the volatile events of that year through a powerful and moving new piece of theater.
'68 – a new American musical, written by Jamie Leo and Paul Leschen, is inspired by the events of the 1968 Democratic Convention in Chicago and their place in history and our future. In April 2018, just a few short months ago, '68 was invited to be a featured production at the 2018 New York Musical Festival. Tom Coenen, Greg's son and, is producing '68. He's not previously worked in theater and maintains his full-time position with Citi in New York.
Five performances of the work will be presented the week of July 24-29, 2018 at Acorn Theater at Theater Row. 
Greg Coenen would be pleased — and very proud of his sons and all who are making '68 – a new American musical a reality.
Press Release 3