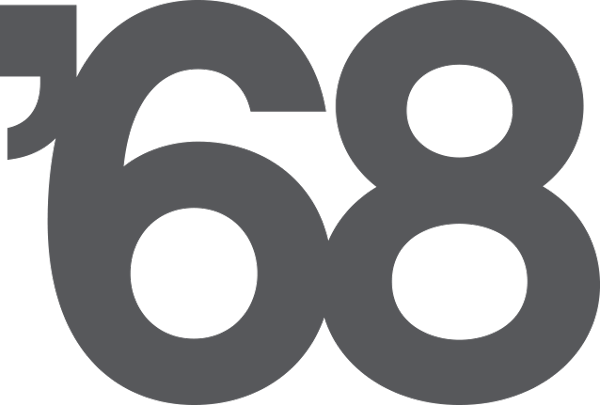 FOR IMMEDIATE RELEASE
Media advisory
Compelling and passionate production, '68 – a new American musical, will debut one month before 50th anniversary of highly volatile event in US history
Contact: Beth Coenen Strohbusch (414)213-8818, bstrohbusch@gmail.com
Next month marks the 50th anniversary of the 1968 Democratic National Convention, an event whose stark realities aired in American living rooms via live television.
In just a few weeks, '68 – a new American musical will debut as an invited feature production of the 2018 New York Musical Festival (NYMF.) This original work is inspired by the volatile events of the Chicago-based convention — and their place in history and in our future.  See http://68musical.com and http://nymf.org.
Notable highlights:
A compelling work of highly theatrical storytelling, the fiercely modern production is

a narrative, a eulogy and a celebration of struggle

intertwined with 14 beautiful character-driven songs – as suggestive of today's realities as a look into a time capsule.

Five performances will be presented the week of July 24-29, 2018 at New York's Acorn Theater at Theater Row as part of NYMF. Schedule information:  

https://m.ovationtix.com/pr/993114

Chronicling the stories of citizens in collision with history — research librarians, hotel housekeepers, street cops, campaigners, protesters and community organizers, '

68

is airborne by an authentic and unforgettable score.

The creative team includes Albee Fellow Jamie Leo (books and lyrics) and award-winning composer Paul Leschen (score) with Joey Murray as director and Rob Baumgartner as musical director. News release:

https://www.prweb.com/releases/2018/06/prweb15531072.htm

The ensemble cast spans significant breadth and depth of talent – with several Broadway and Off-Broadway favorites. Most notable are Mary Callanan (Mama Mia!, ANNIE) and Bob Gaynor (Leap of Faith, Catch Me If You Can,Sweet Charity, Boy George's Taboo, Elton John's Aida.) News release:

https://www.prweb.com/releases/2018/06/prweb15592636.htm

Structurally, the approach includes stylistic elements of 1960s' theater – with performers playing numerous characters and a fluid sense of time and place.

"I stayed very close to my heart, to social activism as I understand it," stated Leo who has done decades of work in the front lines of ACT UP and years of social justice and environmental advocacy.

The impetus for the production is centered on a heart-warming backstory about one man who, as a college student, attended the convention. It changed his life. And he went on to impact the lives of many. Want to know more about how '68 came to be?  Contact Beth Coenen Strohbusch,

bstrohbusch@gmail.com

or 414-213-8818.
Press Release 2